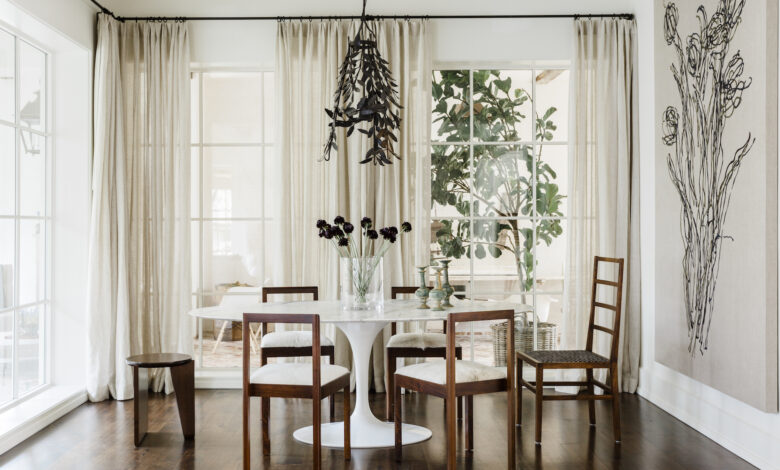 Finding the perfect dining set is easier than you think – all you need is some creativity and a bit of research! While you may be tempted to get a matching set for your dining room, it's not always the best (nor the cheapest) solution out there. Mismatching your chairs is perfectly okay as long as you know how to do it right.
Here we'll tell you all about it, so read on to find out more!
Your chairs don't always need to match your table or each other!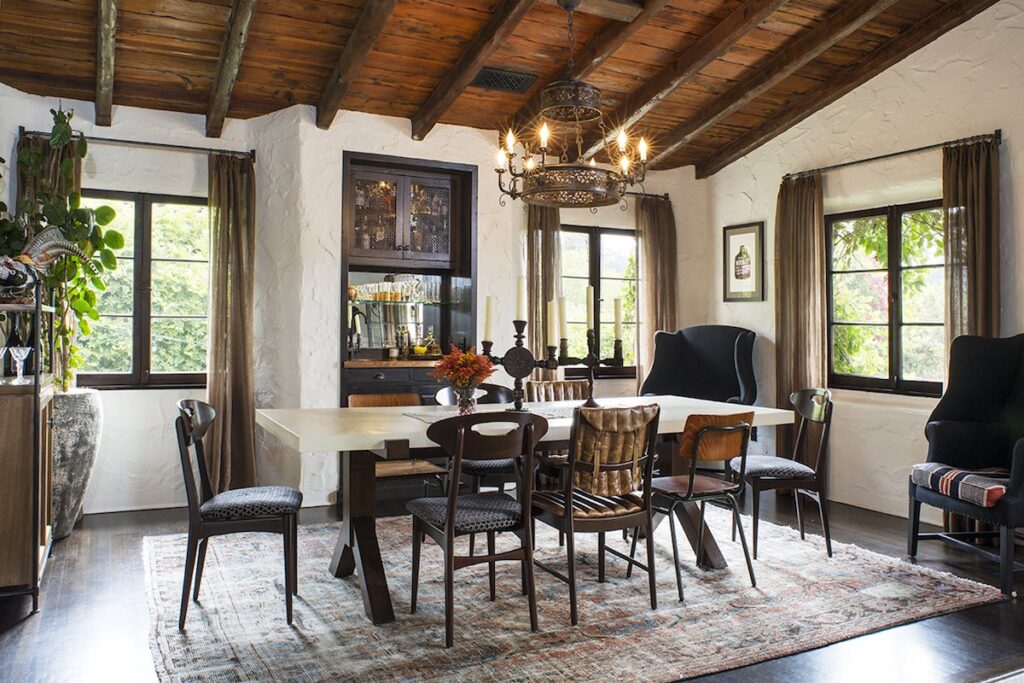 Contrary to popular belief, modern interior design is all about personality and uniqueness. Pops of color and different materials and fabrics are welcome in your dining room – it doesn't all need to be uniform. One of the best ways you can pull this off and add some "drama" to your space is by mismatching the chairs around your dining table. They don't need to match the table, nor each other for that matter!
All of this, however, doesn't mean you should pick your chairs and your table at random. They should follow the same thematic – are you going for a rustic feel, or are you trying to pull off something a bit more minimalistic? While your chairs don't have to match your table, both should match the style of your home.
It still depends on your preferences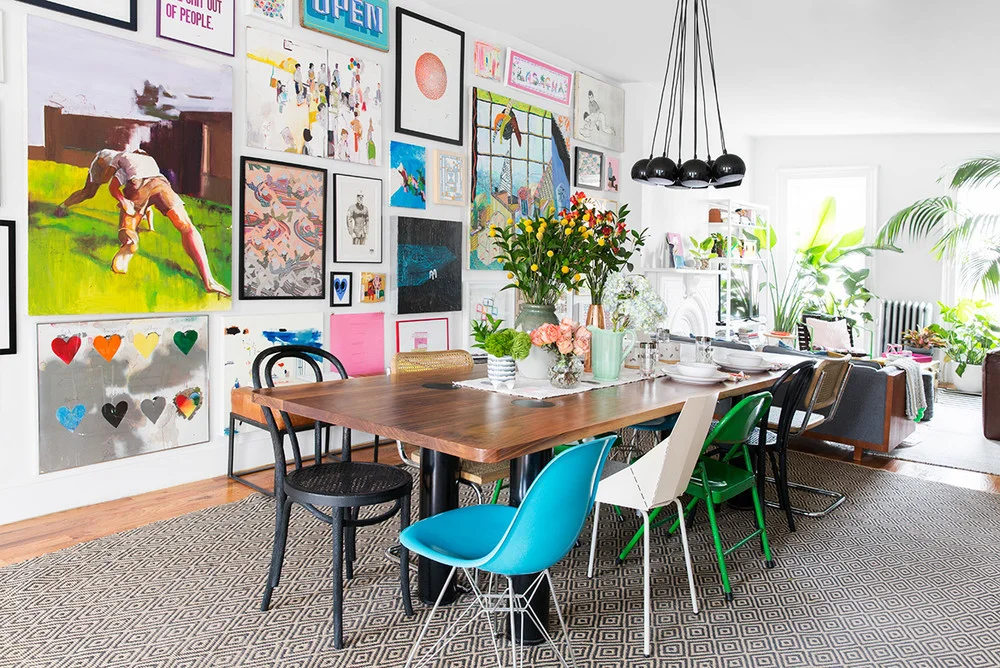 Some people like keeping their space as simplistic as possible – if you're one of them, then perhaps getting a matching set of chairs for your dining table is the best option you have. At the end of the day, it all boils down to your specific needs and preferences – if you like how it looks, then go for it!
If your entire home is done in a minimalistic fashion, adding too much contrast or asymmetry to your dining room is something you'd want to avoid. In those cases, we recommend getting something beautifully simple such as the classic white bar stools.
Quality should be your primary concern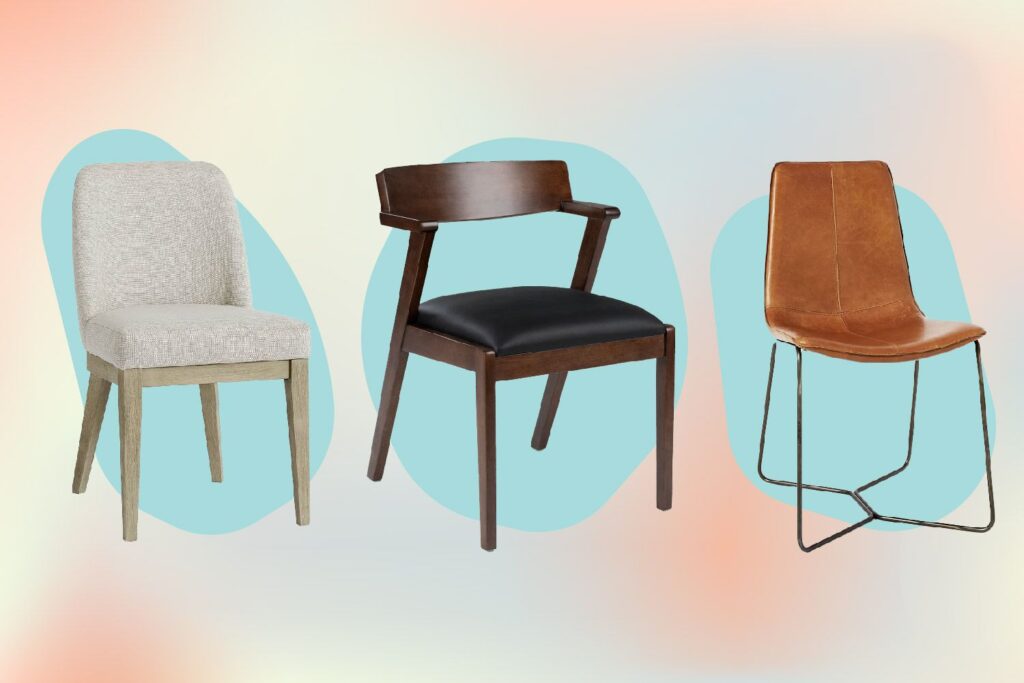 No matter what you decide to buy, make sure your chairs are comfortable and sturdy before everything else. Even if they're the most beautiful chairs you've ever seen, it would all amount to nothing if they're not comfortable enough.
We advise you to try it before you buy it – especially if you don't have much experience in furniture shopping.
Don't go overboard with it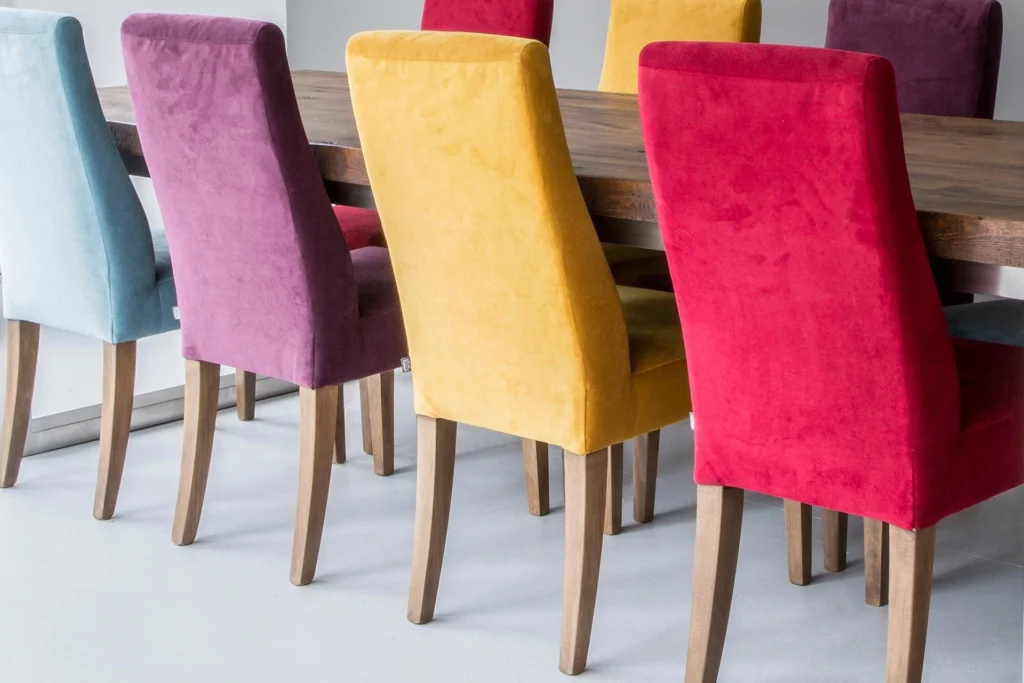 While mixing and matching your furniture can work out beautifully, going too wild with it is not a good idea, especially if you're new to interior design. Sometimes keeping it simple and settling for something like white bar stools for your dining room is the best option you have. Again, it all depends on your personal style – don't be afraid to experiment as much as you can and prioritize quality above all.