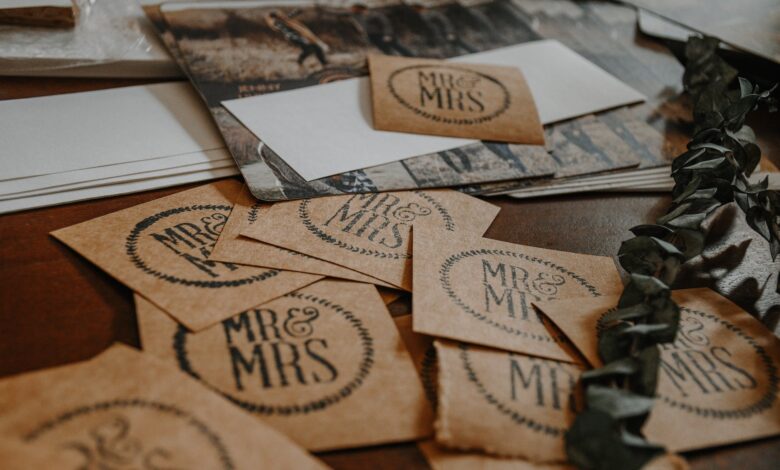 Tips
7 Interesting and Unique Ways to DIY Your Wedding Invitations
A couple getting united in wedlock can be one of the most special occasions in their lives. You want to make the occasion as special as possible. Inviting friends and family members to the wedding takes time and planning.
Selecting an invitation type is something everyone does. You can make the invitation special with some DIY wedding invitations. Apart from formulating your design, you could make the invitation stand out. With these DIY tips, we provide you with interesting and unique ways to make wedding invitations.
Top 7 Interesting and Unique Tips for Wedding Invitations
Although there are options available, it is best to choose a unique one. Also, find an invitation manufacturer who can apply the design and create the number of invitations you want. It would make the invitation special, unique, and noteworthy. So, here are a few tips you can use: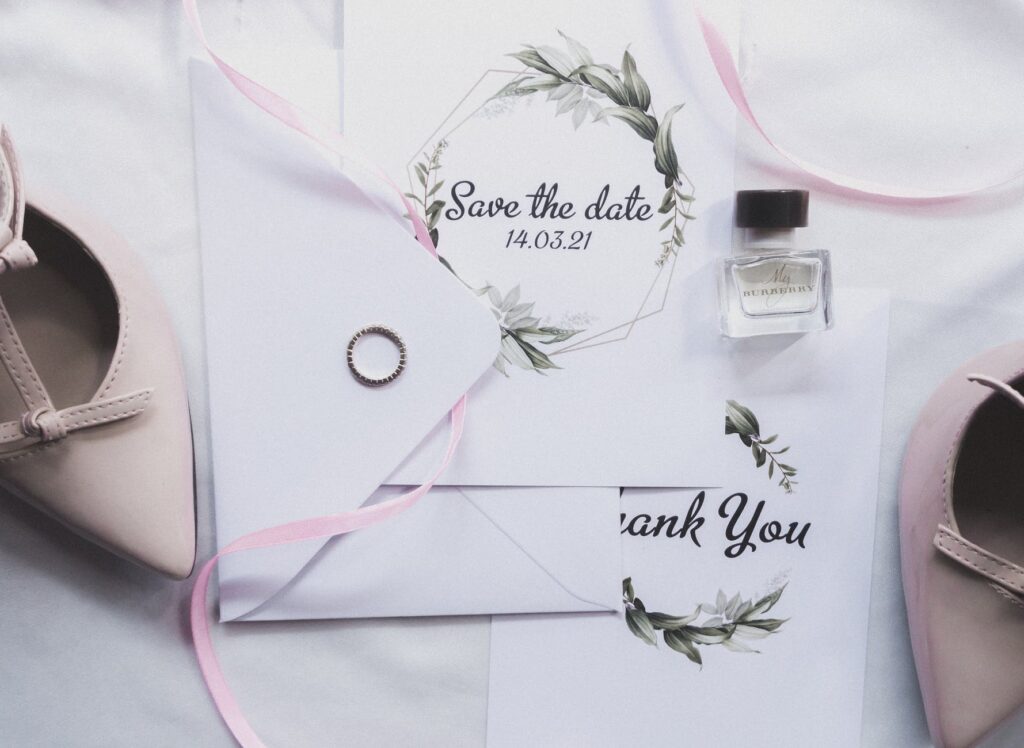 Utilize a Ribbon
Using a ribbon on your wedding invitation can add a dash of class to it. Although it may sound traditional, you can make different designs using ribbons. Look for unique colors that can match your wedding theme. You have a variety of options to choose from.
It would make the wedding invitation special if your guest had to unwrap the ribbon to read the invitation. They would also appreciate the special feeling you have given them. Ribbons with the couple's name will add uniqueness to it.
Make the Edges Different
Invitations with sharp edges are a thing of the past. You can get innovative by preparing your design for the edges. It can be curved, wavey, or with soft corners. It is something that would make the wedding invitation different from the others.
Using a stamp cutter can be an option to create a unique style or design. Craft stores have stamp cutters that you can purchase and DIY at home. However, you might want to practice the technique on different used papers before using it on the invitation cards.
Addresses in Calligraphy or Handwriting
Using calligraphy is one of the ways to write addresses or names. It adds a touch of style and class to the wedding invitation. You can hire someone to calligraph the addresses or names if you do not want to print them with specific fonts.
If you have good handwriting skills and time, you can DIY. However, be advised that it would take a lot of effort and time. If you have a long guest list, writing by hand might not be the best idea for anyone. It is considering all the other pending arrangements.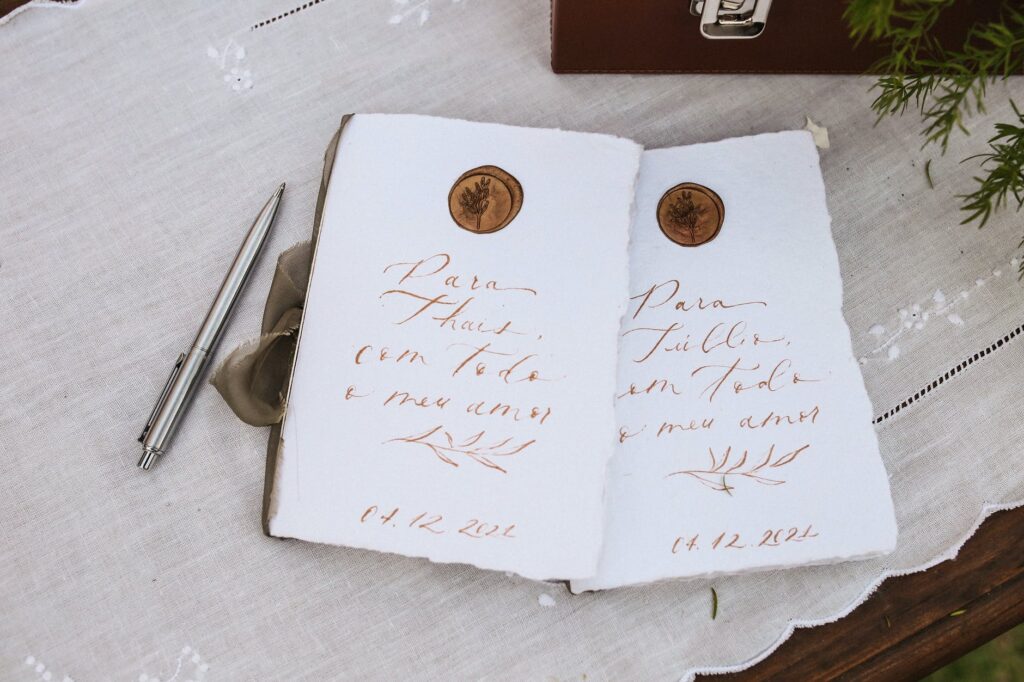 Your Invitations Can Be Watercolored
Using watercolor to paint your invitations can be an excellent idea. It is an option for people when they have enough time on hand to do it themselves. You can find businesses that offer water coloring options for wedding invitations.
Having them professionally done would mean having uniformity on all invitations. However, the cost of having watercolor done can be a costly affair. So, consider the budget and find a company that can do it at affordable prices.
Use Twine
Like ribbons, you can use twine to tie the wedding invites together. It would also require your
guest to untie them to view the invitation. It is a cheaper option that can add glam and class to the wedding invitation. Multi-colored or unique colors can add a good touch.
This option is provided by businesses that create wedding invitations. You can do a simple search for these businesses on the internet. You get good deals at great prices when you look for them online.
Glitter Coat Invitations
Coating your wedding invitation with a little bit of gold or silver glitter can be another great idea. You can also choose other colors if you are not specific about the gold or silver color options. Any craft store near you or the ones online can provide you with different coloring options.
Doing this may take time, but it will be worth your effort. Your wedding invitation would look a lot different from the others people have seen in the past. You can also choose multiple color combinations to make it look unique.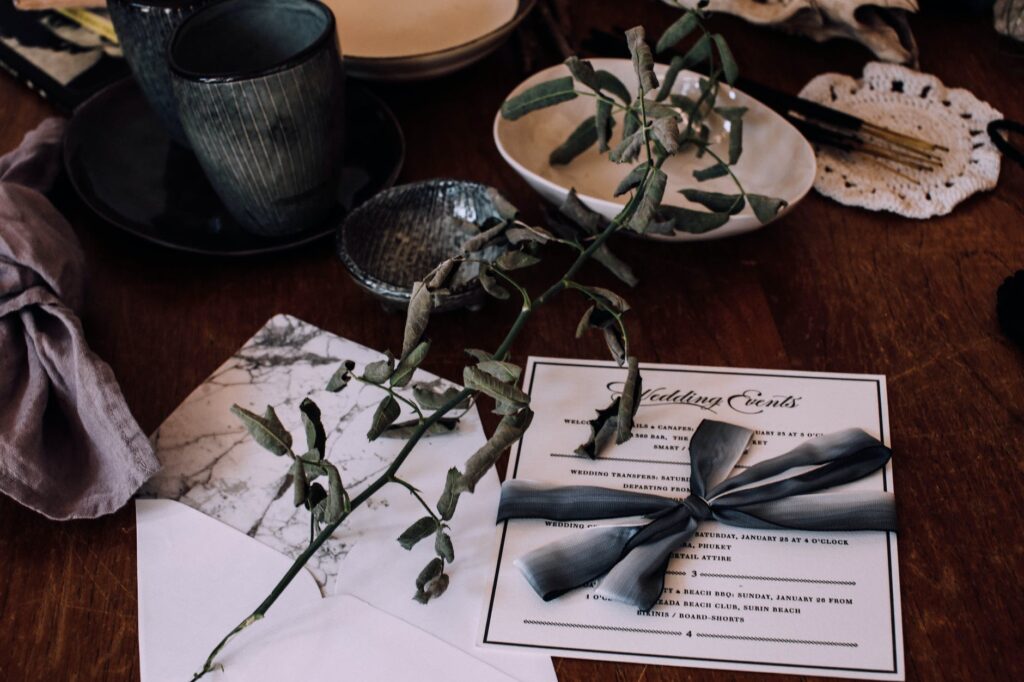 Wax Sealing
Sealing your wedding invitation with wax can be a unique method. It used to be something people used ages ago for envelopes. Sealing wax comes in different colors, and you can select a color to match the color of your theme or invitation.
Using a contrast color is also an option you can try. Remember to master this technique before you begin using it on your invitations. Using an embosser with the couple's name is a great innovation that you can try. Making a stamp to seal with wax is not a costly aspect. The embosser can be in different shapes. A heart symbol embossed with the couple's name would be a sure hit with anyone you invite.
Some Tips for Creating Wedding Invitations
We provide some tips for creating wedding invitations using DIY methods. Consider these tips before venturing out to try new DIY styles. Remember, these are not guidelines but tips that can be helpful.
Availability of Time: Lack of time makes DIY plans hard to execute. So, consider the time you have for the wedding day. That would help you identify which DIY method you can try or not.
Clear Plans: Always have clear plans for what you want in terms of design or style. Consult with your partner so that you are both on the same page. It would avoid any unnecessary confusion at the last minute.
Making a Budget: You must make a budget and stick to it. You would already have a lot of things planned in terms of expenses. Your wedding invitations should not take up the bulk of the expenses. So, plan and execute them to perfection.
Choose a Card Designer: Irrespective of your unique design, it is vital to have a wedding card designer execute it for you. So, pick and select the right designer to avoid flaws or mistakes. Ask for proof of the final design before they mass-produce your wedding invitations.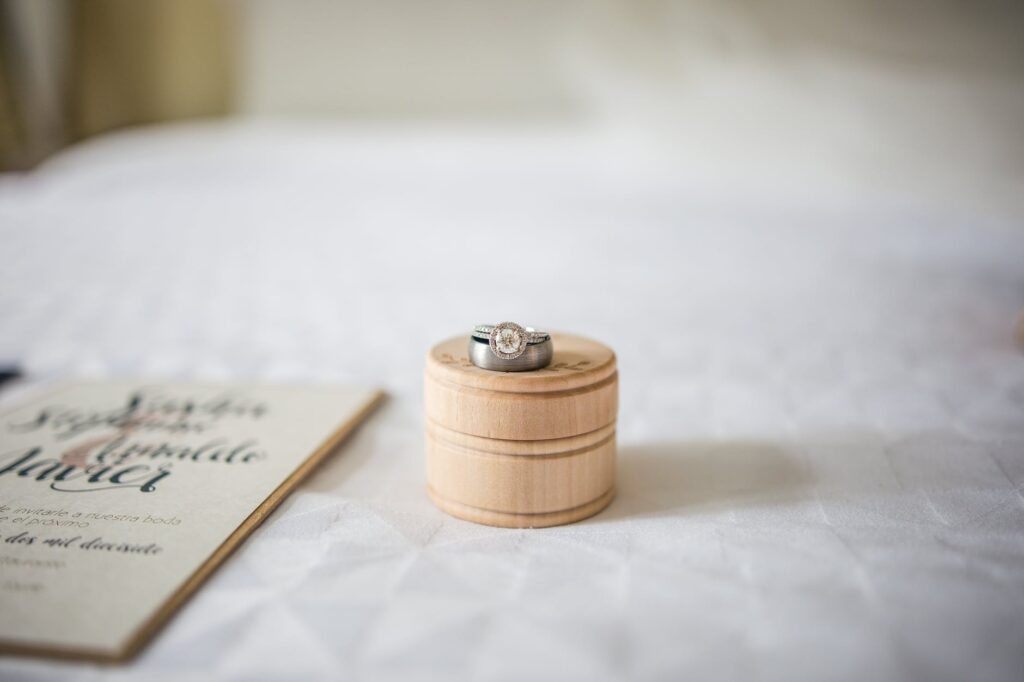 Conclusion
The best way to create wedding invitations is to design them yourself and ask a designer to execute or print them for you. It would save a lot of time with the busy schedule you might have. Before you entrust them with your wedding invitations, read reviews about the designer and ensure they can deliver the goods on your design. Adhering to these things can ensure a flawless, unique, and remarkable wedding invitation.